By: Fareedah Adebamiro
I became familiar with the sentence – All work and no play makes Jack a dull boy- as early as I can remember. The meaning of the sentence is embedded in the sentence itself. From time immemorial, school has always been a serious place for learning. Learning is deemed conscious because it happens in the four walls of the classroom.
Going to school becomes uninteresting and stressful for our Jacks (students). Some of our Jacks in a bid of doing things that interest them go as far as skipping school for drugs, gambling, involving in sexual activities etc. To curtail this, extracurricular activities were introduced in the 19th century in the United States. Yale University and Harvard University started these activities such as Literacy clubs, Sororities and fraternities etc.
Since then, schools all over the world consciously imbibe this mechanism to make learning fun. Extracurricular activity is an activity done by the students outside the learning curriculum. Such activities familiar to us are the clubs (maths, debate, drama, arts etc.) and Sports.
In Crescent Pearls Leadership Academy, extracurricular activities are embedded in our school timetable. The school run different clubs such as Movers and shakers club, cooking club, Sewing club, Coding & Robotics club, Mad science club, Beading club, Press club and Writers' Pen.
The school also run the house structure, driving a responsible Leader. The four (4) house structure holds Leaders responsible for their actions and housemate's actions. Discipline is deliberately geared. Leaders get rewarded and celebrated for their exceptional actions. Oh! Abu Bakar House remains the grand hero. Alli house is re-strategizing, Umar house is check mating. Usman house is reviewing.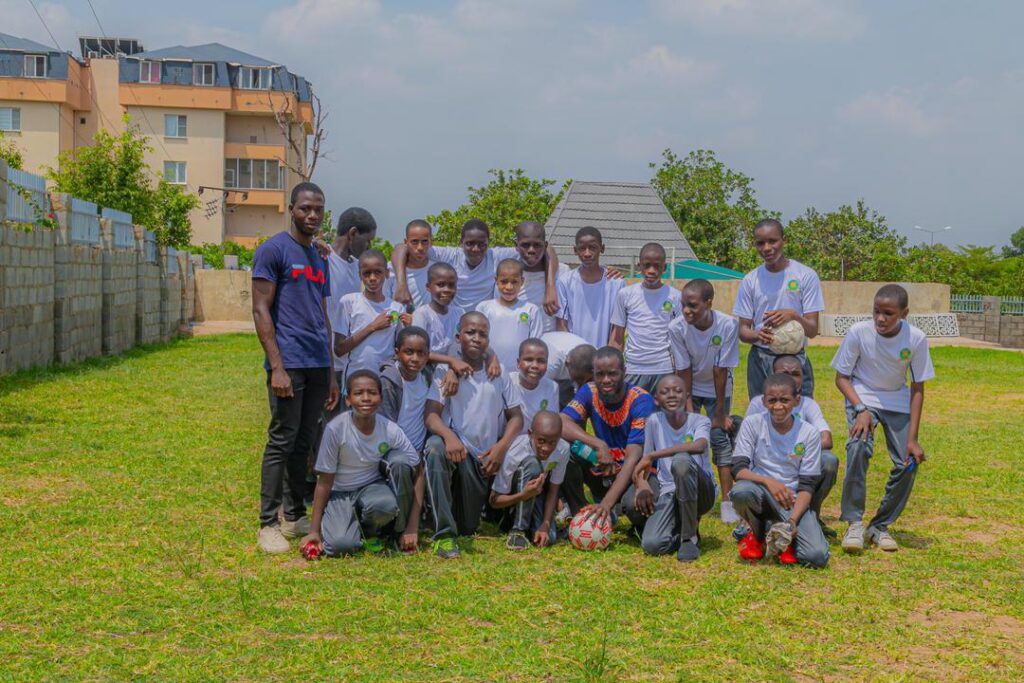 Leaders with staff members during sports activities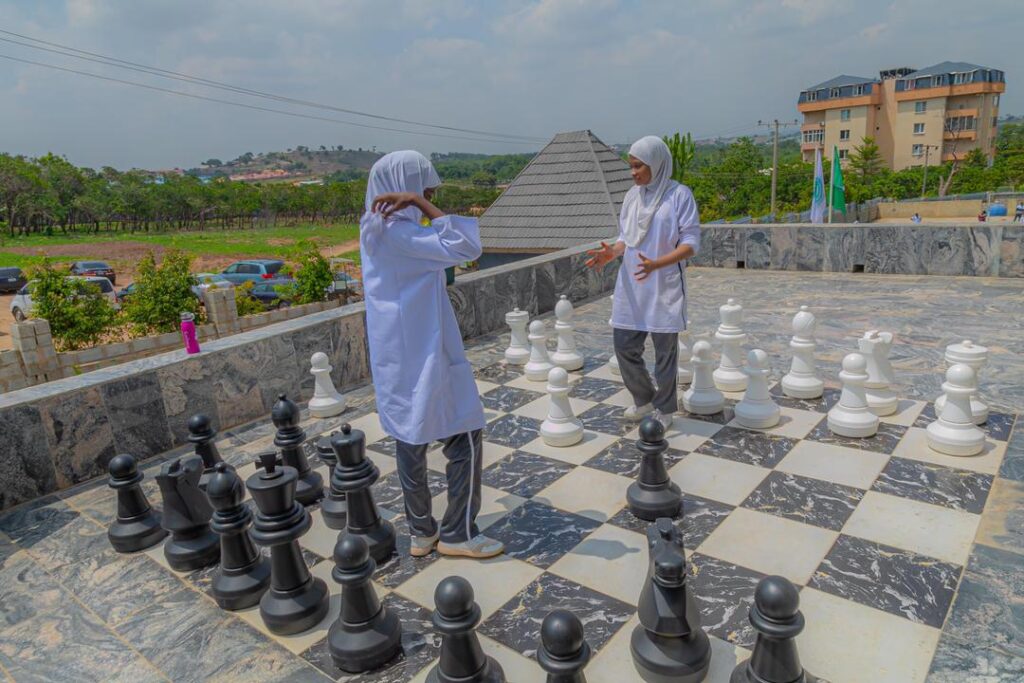 Leaders playing the chess game
Every Thursday is a feistier of sport, from table tennis, to volleyball, to the football pitch. You would be amazed by how working is fun for the staff members through these various activities while they ensure the safety of the Leaders. They picked up teenage bones and dazzle the leaders with their sporting skills.
In CPLA, everything is learning, Learning is fun!!

Coming Soon at our Mbora Campus