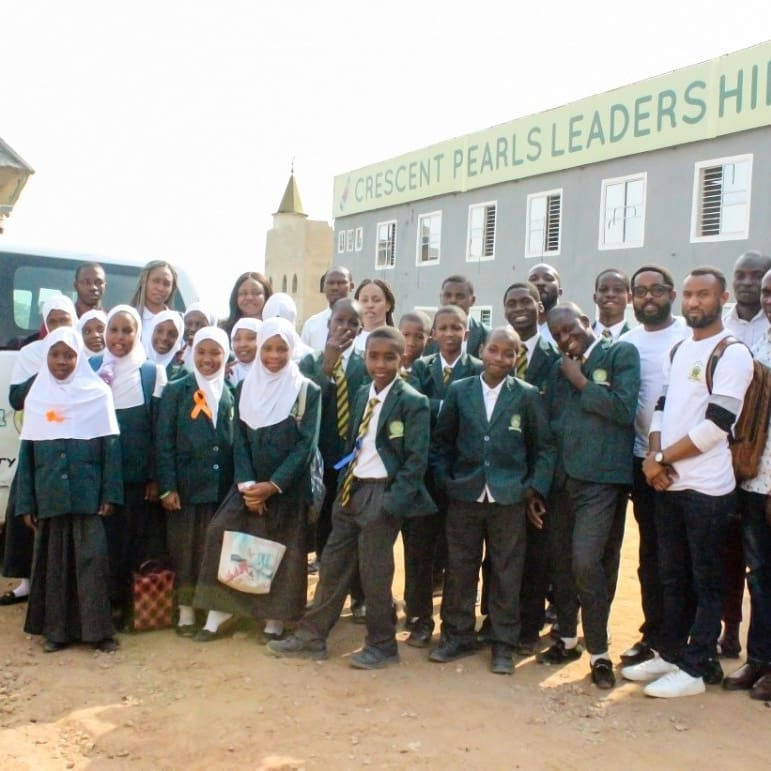 Assalamu Alaykum.
Crescent Pearls Leadership Academy is an Islamic faith-based co-educational boarding and day secondary school that offers a unique and customized curriculum focused on building a complete Muslim child. We came into existence in the year 2009 with a view of creating child centered citadel of learning driven by Islamic ethos.
We are spurred to nurture our pearls into noble global citizens. With a project based learning methodology and faith awareness, students are empowered with a variety of experiences which naturally poise them for leadership. Combining high standards in instruction, and competent instructors, the school strikes a balance that puts it ahead of others. The Academy provides an enabling environment that offers Pearls a holistic learning opportunity which not only addresses western educational learning but also instills core Islamic values, imbibes leadership qualities. All these culminate in the production of a total child that has a full grasp of spiritual growth while balancing their emotional development and intense intellectual development.
With the support from mattis sit suscipit a posuere hendrerit nulla nam porttitor pellentesque amet scelerisque.
Jonathan Doe — Headmaster
Crescent Pearls at a Glance
To produce successful generations of cultured leaders.
Guiding minds in building nations using Islamic ethos.
Your strive… Your future… Your Jannah
To guide a child towards the Islamic way of life based on morals from the Qur'an and Sunna of the Prophet (SAW).
To create a conducive environment for acquisition of knowledge, development of skills and mastering of talents.
To create a technologically dynamic environment for proper exposure, self-development and to boost children's Emotional Quotient (EQ).
To encourage children to grow as confident and responsible citizens.
To promote an environment which lays a foundation for high academic, social and emotional standards. Pearls are encouraged to embrace new learnings while filtering with Islamic ethos.
To empower Pearls to have practical knowledge about their studies and have in-depth awareness of both their local and international communities.
To create and promote awareness and responsibility for sustainable ecological environment, technology and systems.
Learned & Passionate Teachers
Interactive Learning Facility
Internet Services
Well Equipped Library
Resource Room
Safe and secure learning environment
Age appropriate educational toys, games and books